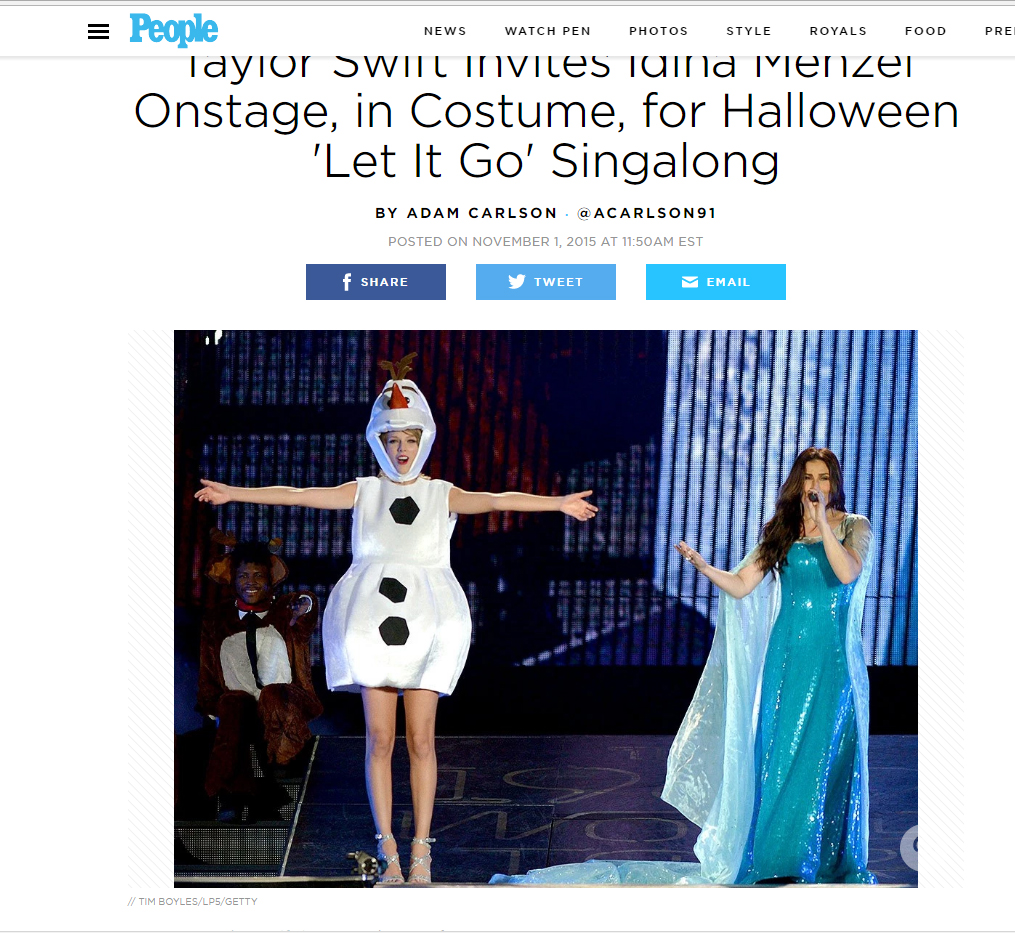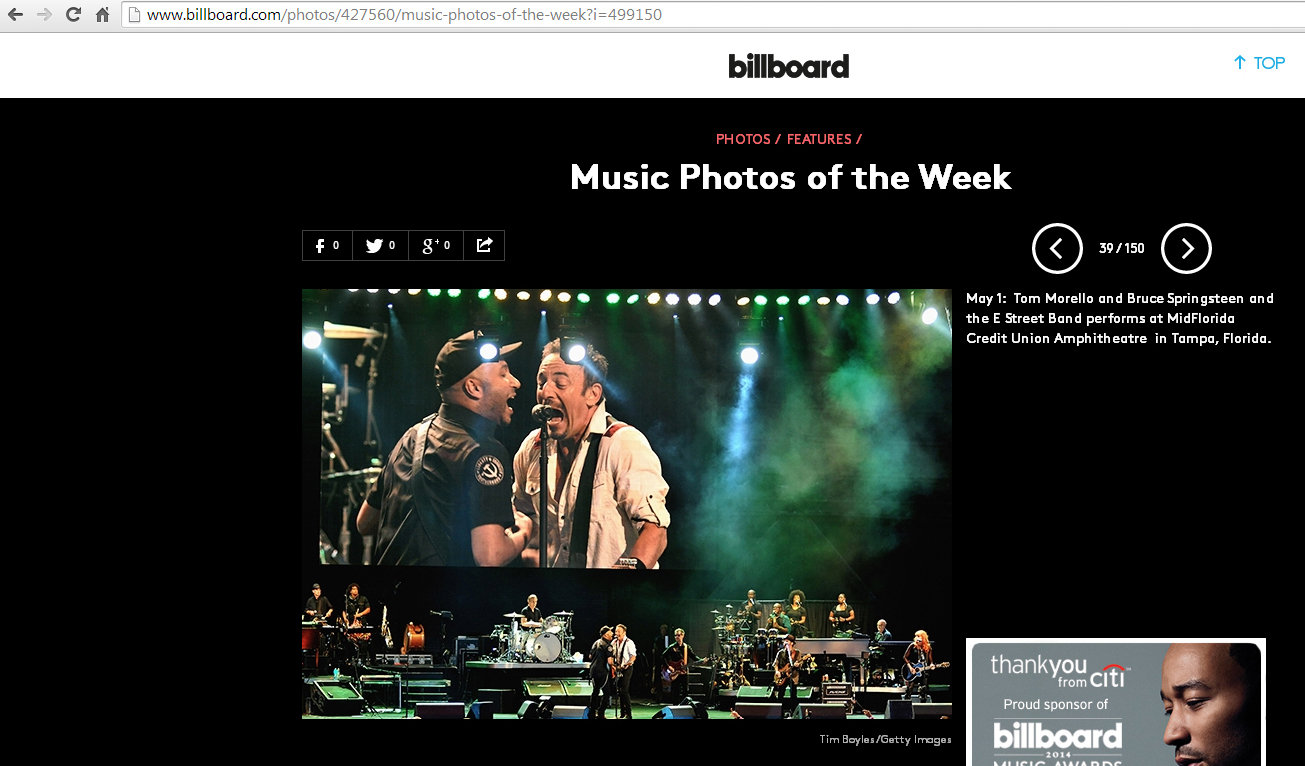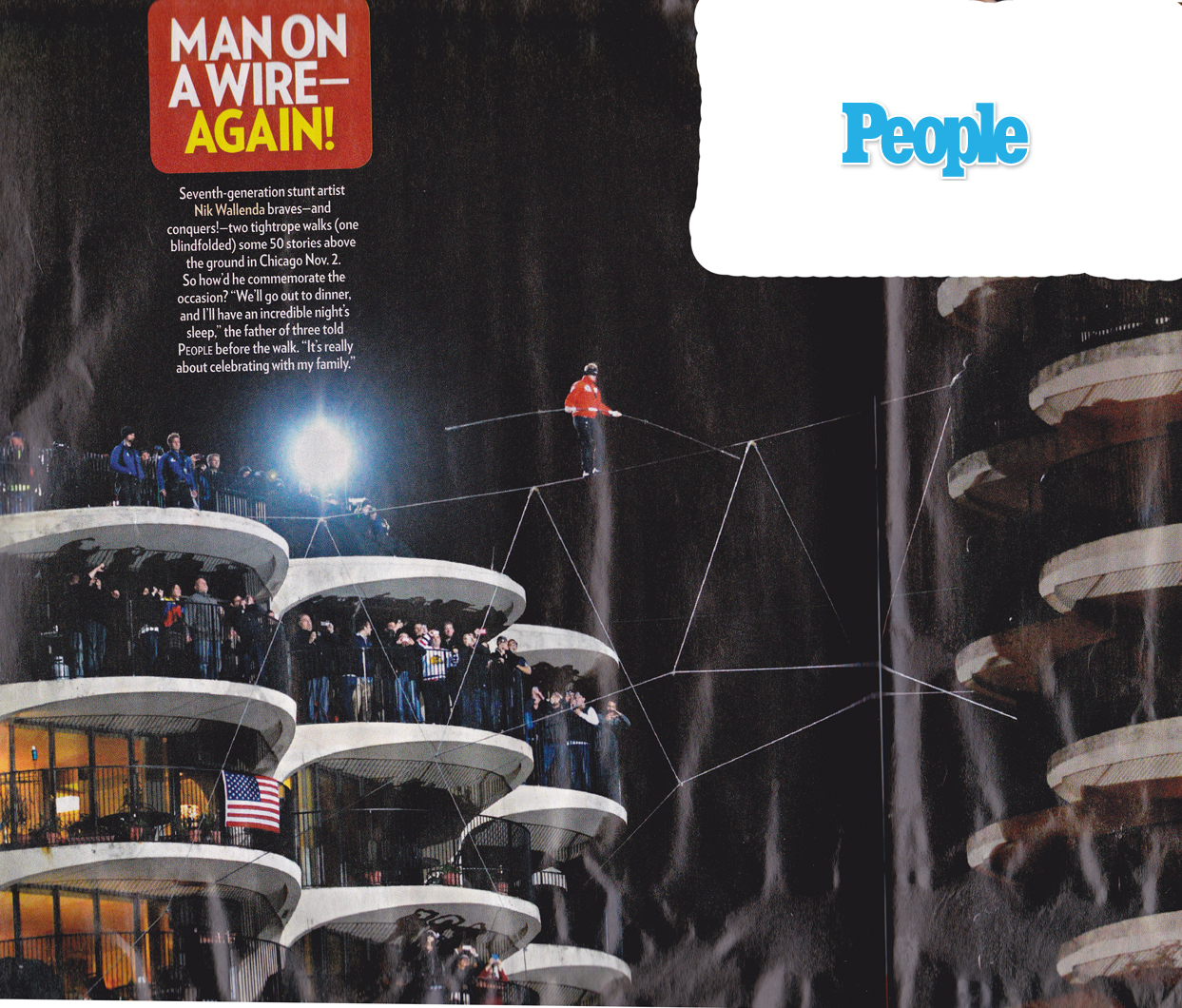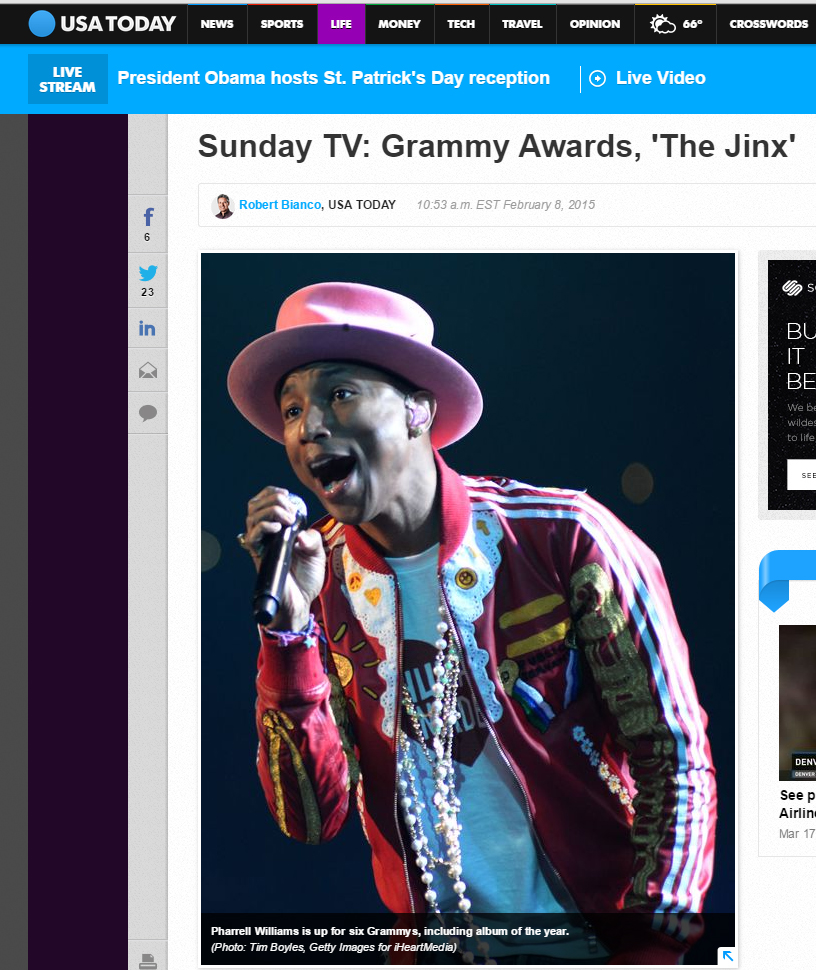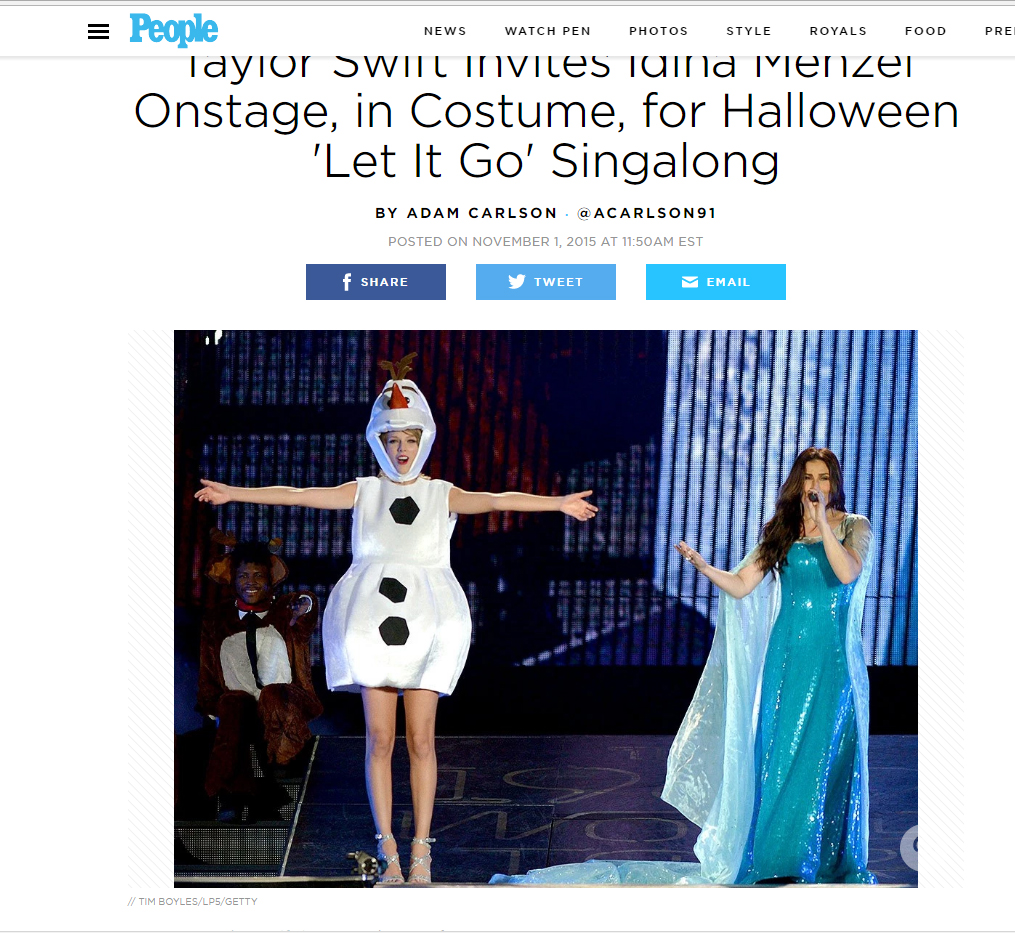 Taylor Swift, Idina Menzel-People Magazine
As Taylor Swift's personal photographer on the final night of her "1989" tour. October 31, 2015, Tampa, Florida.
Taylor Swift's personal photographer, 2015
From her Instagram account, Taylor Swift and Idina Menzel sing "Frozen" in costume.
Taylor Swift, Idina Menzel-NY Daily News
As Taylor Swift's personal photographer on the final night of her "1989" tour, October 31, 2015, Tampa, Florida.
Organ Donation for New York Daily News
This is probably one of the images that's gotten the most widely shared in my career. I was on assignment to shoot this lovely meeting between a mom who donated her 17 year old son's heart and the woman who received it 10 years earlier.
I've seen it with millions of views and comments on Reddit and you continue to see reunions like this happening across the globe. I have been an organ donor since I can remember. If you're not, please consider it. Jennifer Lentini and I remain friends and advocates. I sent her a 16x20" print last year.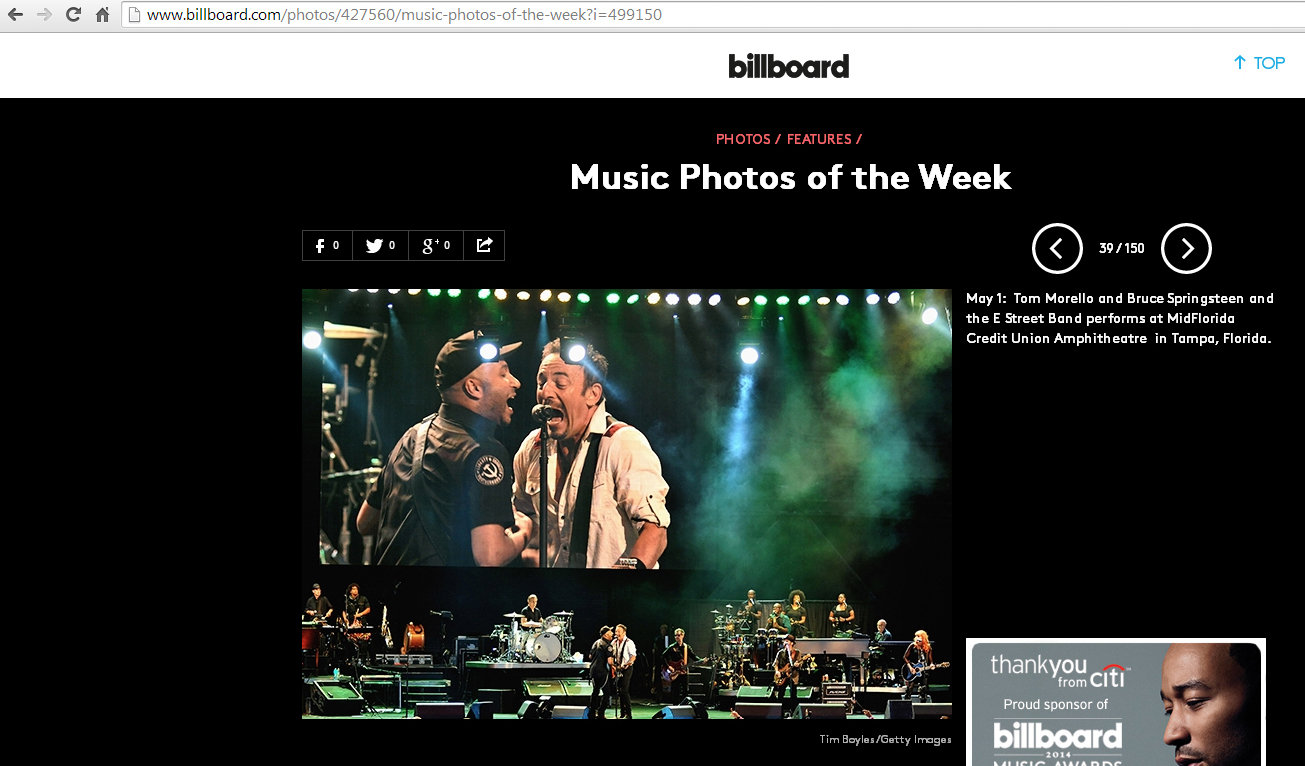 Bruce Springsteen. Billboard Magazine
Nik Wallenda
Time Magazine.
I was Nik's personal photographer for four days on this shoot. Broadcast live by Discover, worldwide, I could go anywhere on the set. One of the honors of my career and most precious moments with my father, Marvin, who Nik told me I could bring along. Dad passed 9 months later and the most important photos I took that period were with and of him. Photography matters.
Nik Wallenda Grand Canyon
A high end watch company, Jean Richard, created a Wallenda watch, which he wore on the record breaking walk. The company bought one of my photos for a front, half page ad on the front page of the New York Times metro edition.
Kevin Costner and Modern West
In Rolling Stone magazine. I had always wanted images to make it to Rolling Stone, but it took a number of years until this popped up the day after going backstage with Costner and his band and shooting them as they warmed up. When Kevin leaned against that red wall under the spotlights and the guitarists moved in close, I knelt, shot up and knew this was a nice series. PS: It was Costner's idea to work on that side of the room. We had begun in portion of it that was not lit at all and the pics were very drab. I always say he Directed me that day.
Derek Jeter New York Times
Jeter has always been a gentleman and I photographed him a number of times, including a one on one for Conagra Foods and a sunflower seed promotion. This was after a contentious negotiation about his future with the team. Jen Steinbrenner tried to hug him, and he was not having it. It always shocked me they chose this photo, but it speaks volumes.
Macho Man Randy Savage Wedding
To the lovely Lynn on Lido Beach, Sarasota, Florida. I was their photographer at the private beach event. I had grown quite close with Randy and Lynn as we prepared this date. Sadly, Randy passed just over a year later. This, of course, was one of the iconic photos of the day, we all agreed. Lynn gifted me with one of his costumes following his death.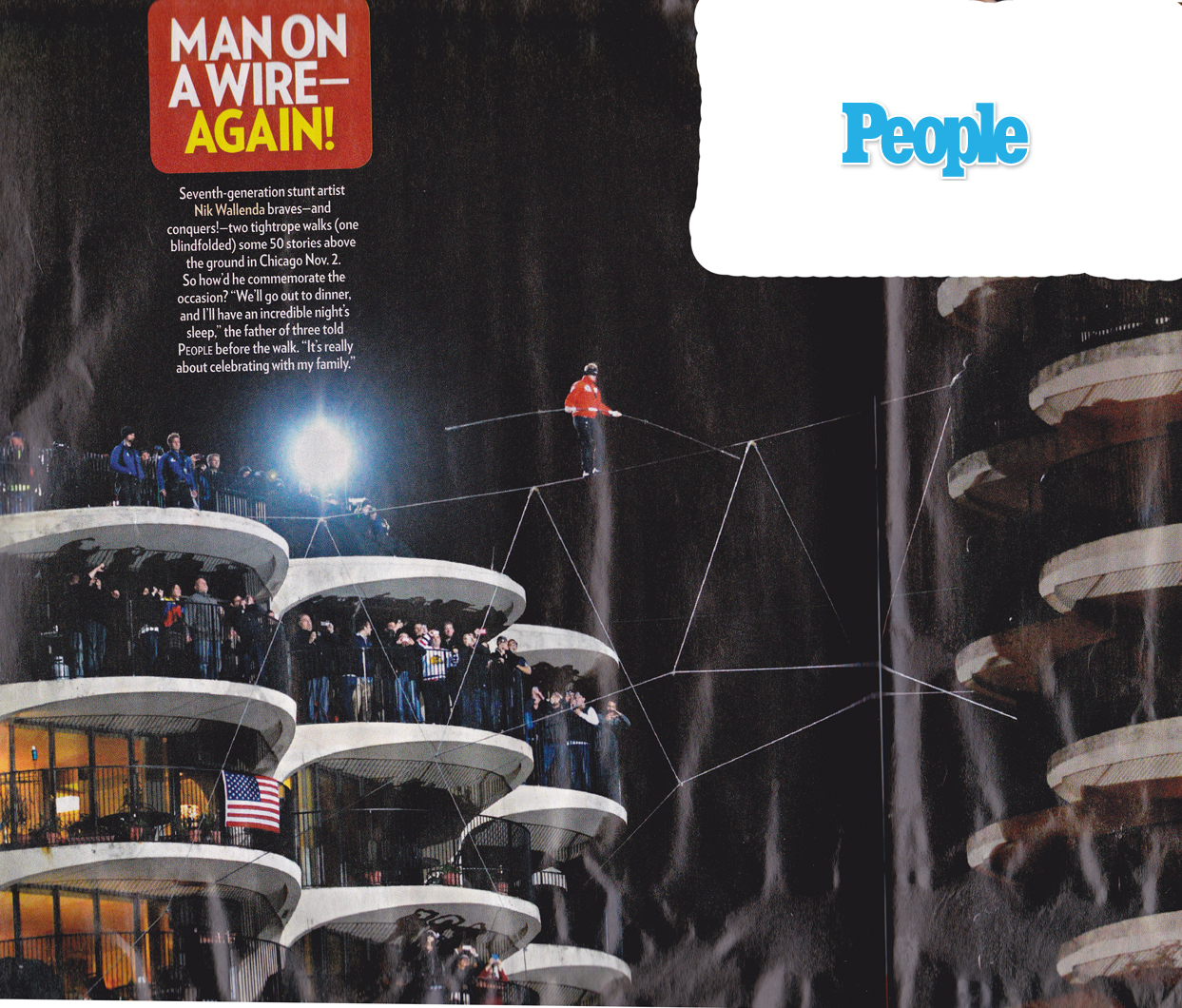 Gwen Stefani People Magazine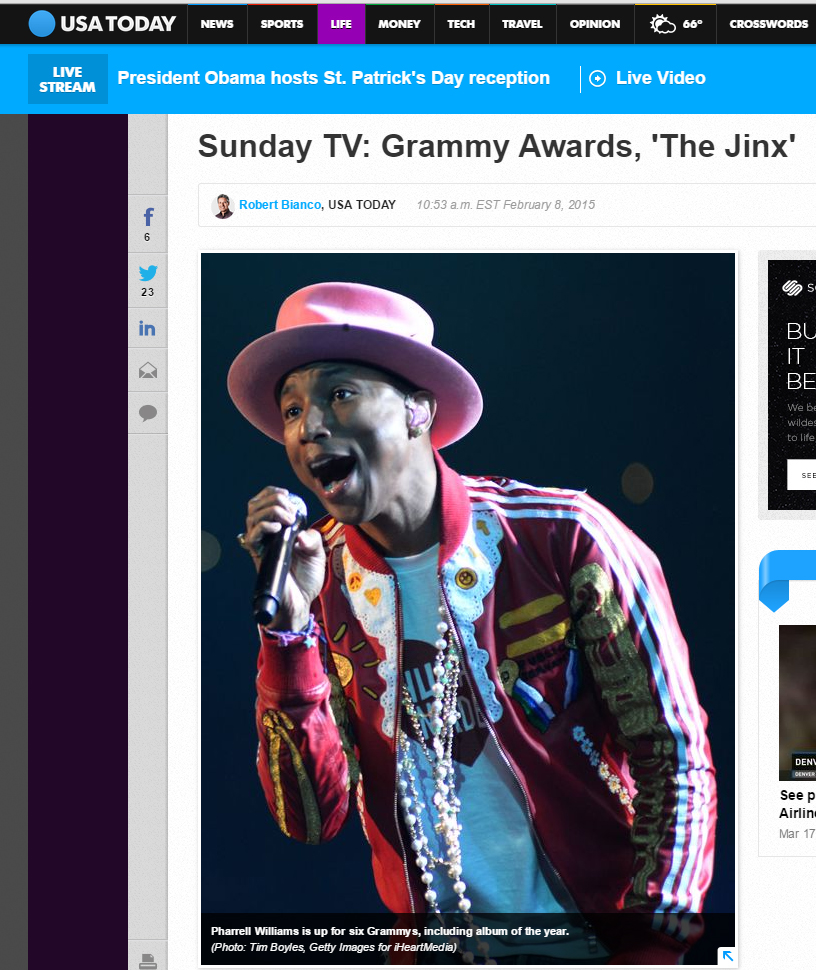 Pharrell Williams for USA Today
Pharrell Williams performs in Tampa.